Family, I've put this site up to keep those of you that are remote up-to-date. You know who you are, so write back sometimes.
Food and family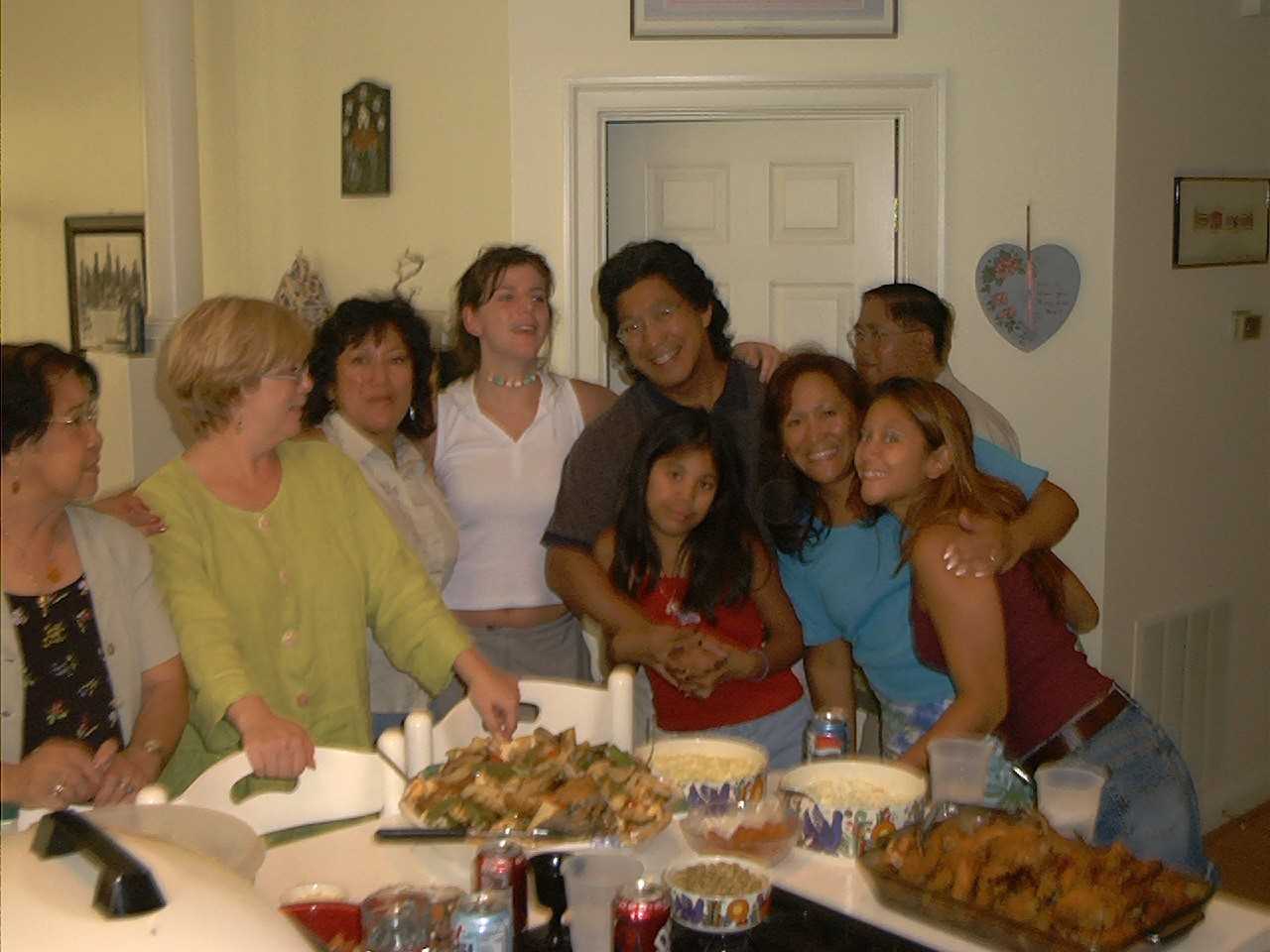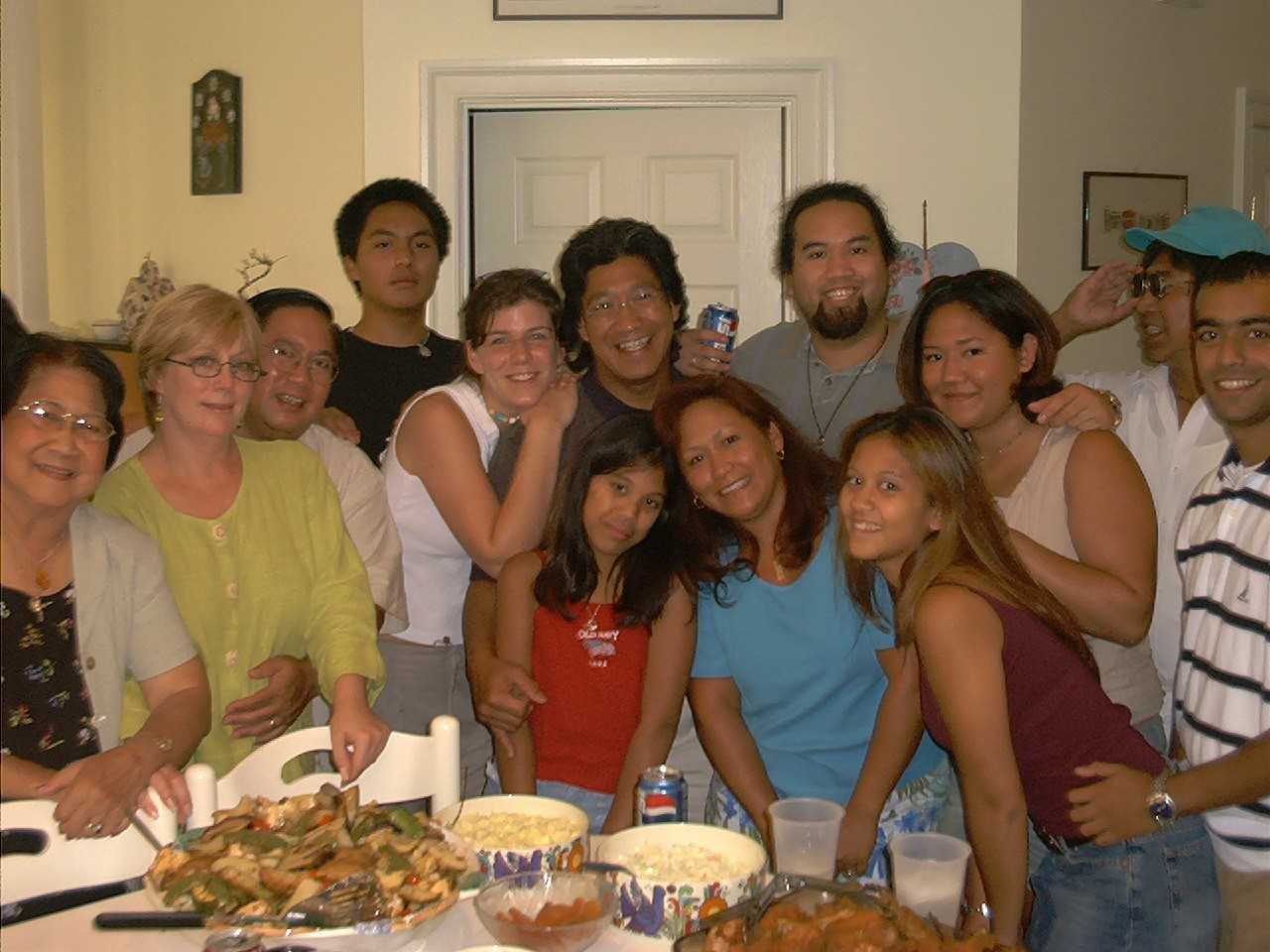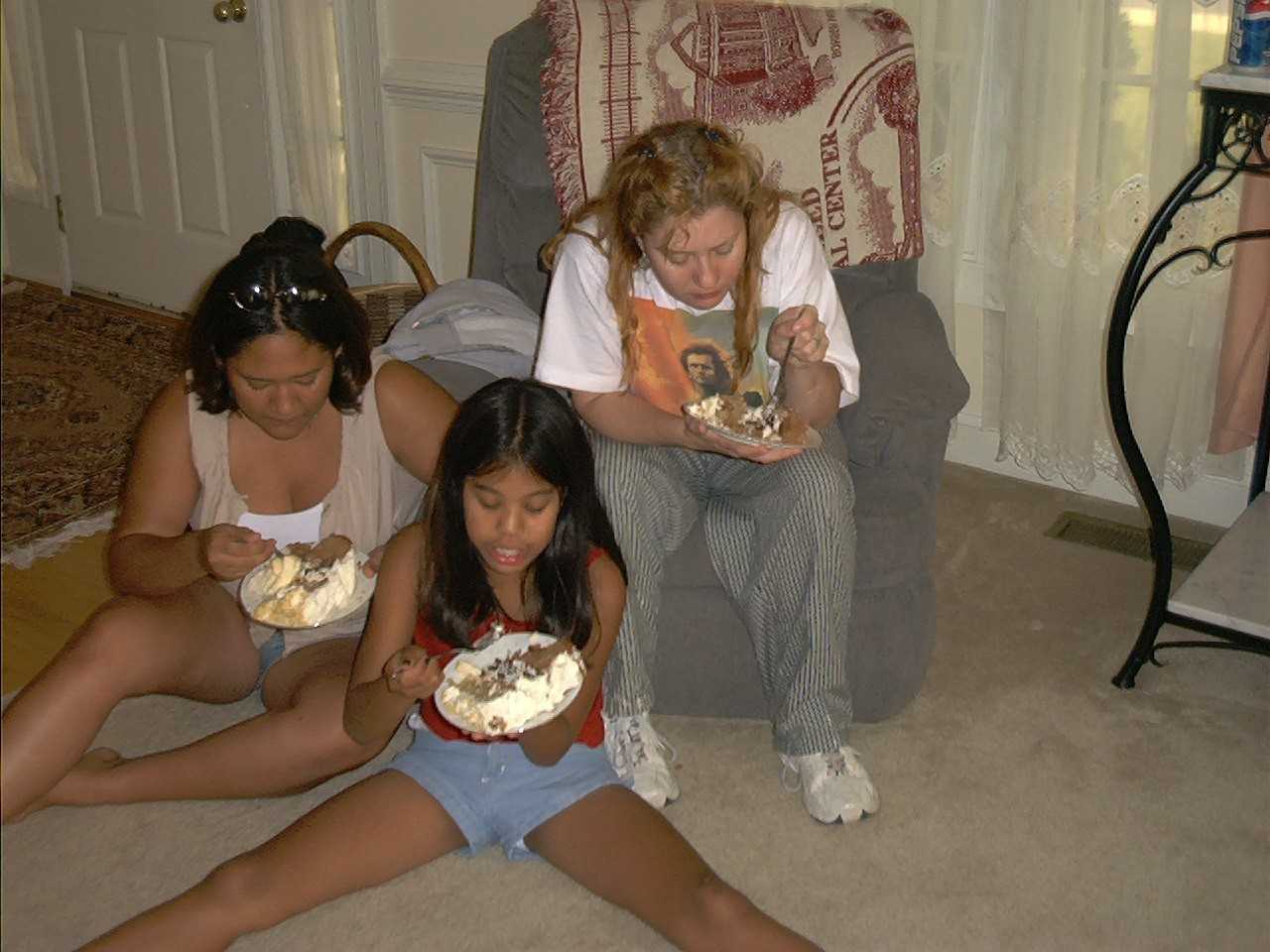 just in case you were wondering what was soooooo good!

This first batch of pictures were taken at Danny and Carol's b-day @ Emma's on 7/7/2002.


All of us at Emma's 7/7/2002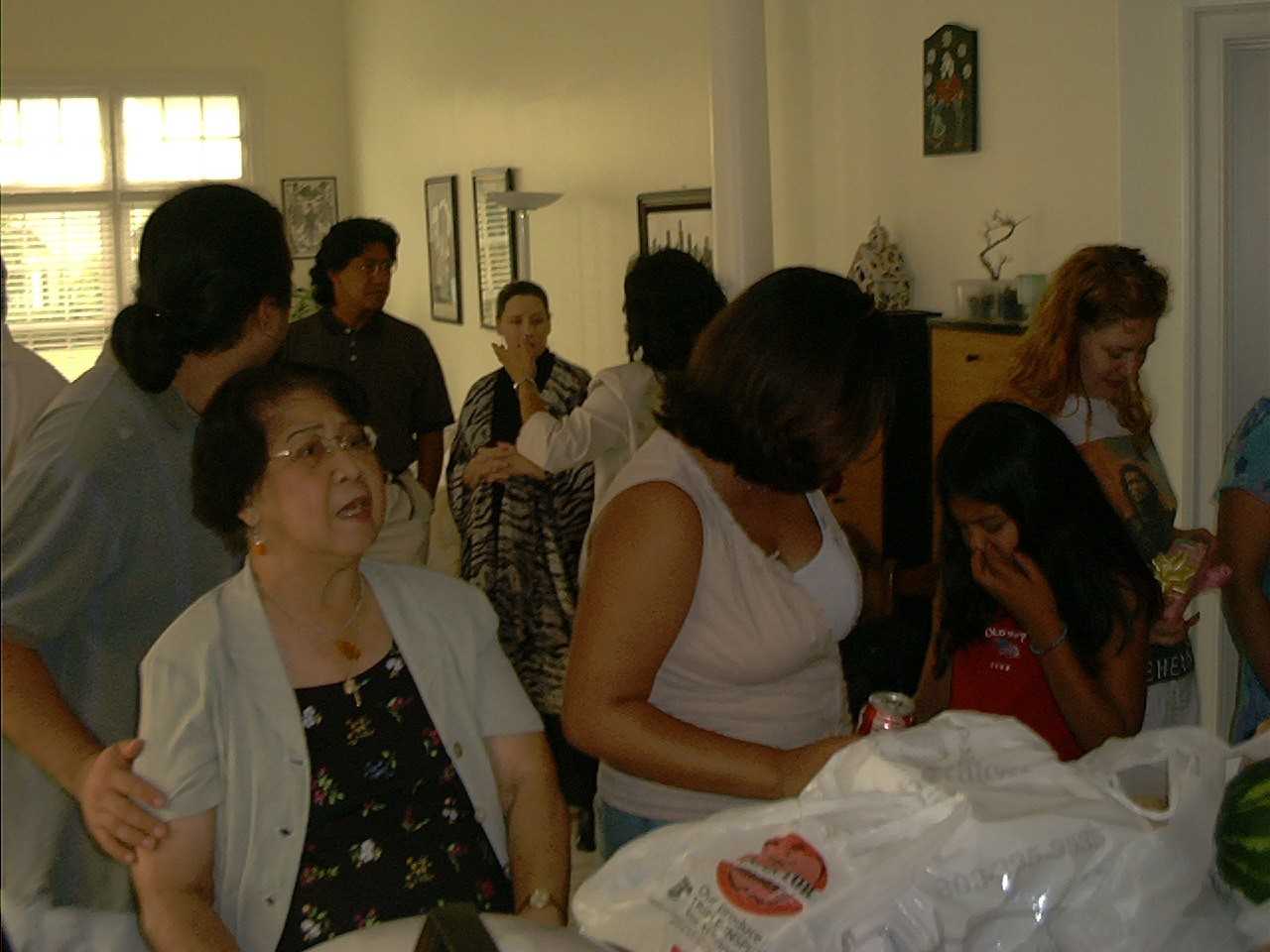 And, of course, singing!!